Weekend Update for Mr. Harming's Blog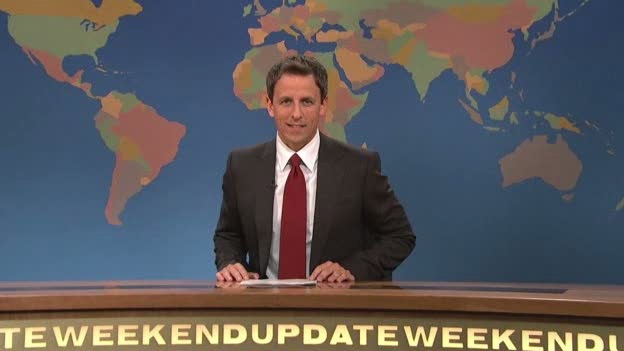 Saying "Weekend Update" makes me think of Seth Meyers.
As the week pulls to a close, I have completed the software installations for the Elementary School Touchscreen computers! (applause)
The electricians were able to get outlets installed for the projectors early this week, and so we will begin installing those...one room at a time.
Homecoming week seemed to be a rousing success to me. It would have been nice to have won the game, but it was close, and entertaining.
The
South Dakota State University Jackrabbits
will be hosting the
Missouri State Bears
this weekend, in The Beef Bowl. The Jacks
played well last week
in knocking out a very good Indiana State team.
The San Diego Chargers will travel to Kansas City to play the Chiefs this weekend. Two teams with vastly different approaches this year...the Chiefs kinda stunk the first two weeks, and won last week. The Chargers won the first two weeks, and stunk last week. Be a big win for the Lightning Bolts if they pull this one out.
The Harming family will be making a trip out west to Chamberlain this weekend. It will be our last trip to the "River City" for quite a while. I hope to get a run in this weekend. With all the moving and packing and unpacking, and the installation of services, and figuring out all the new stuff... I just haven't been able to run. I really miss it.
Have a great weekend Everyone! It's supposed to be beautiful, so get outside and enjoy it!
For your weekend video let's go with a little... R.E.M.
Enjoy "Pretty Persuasion"